Australian Swimwear that Matches Your Values - Sustainable, Artistic, and Story-rich Designs. Wear the Story.
Colourful stories from Australia's Central and Western Deserts.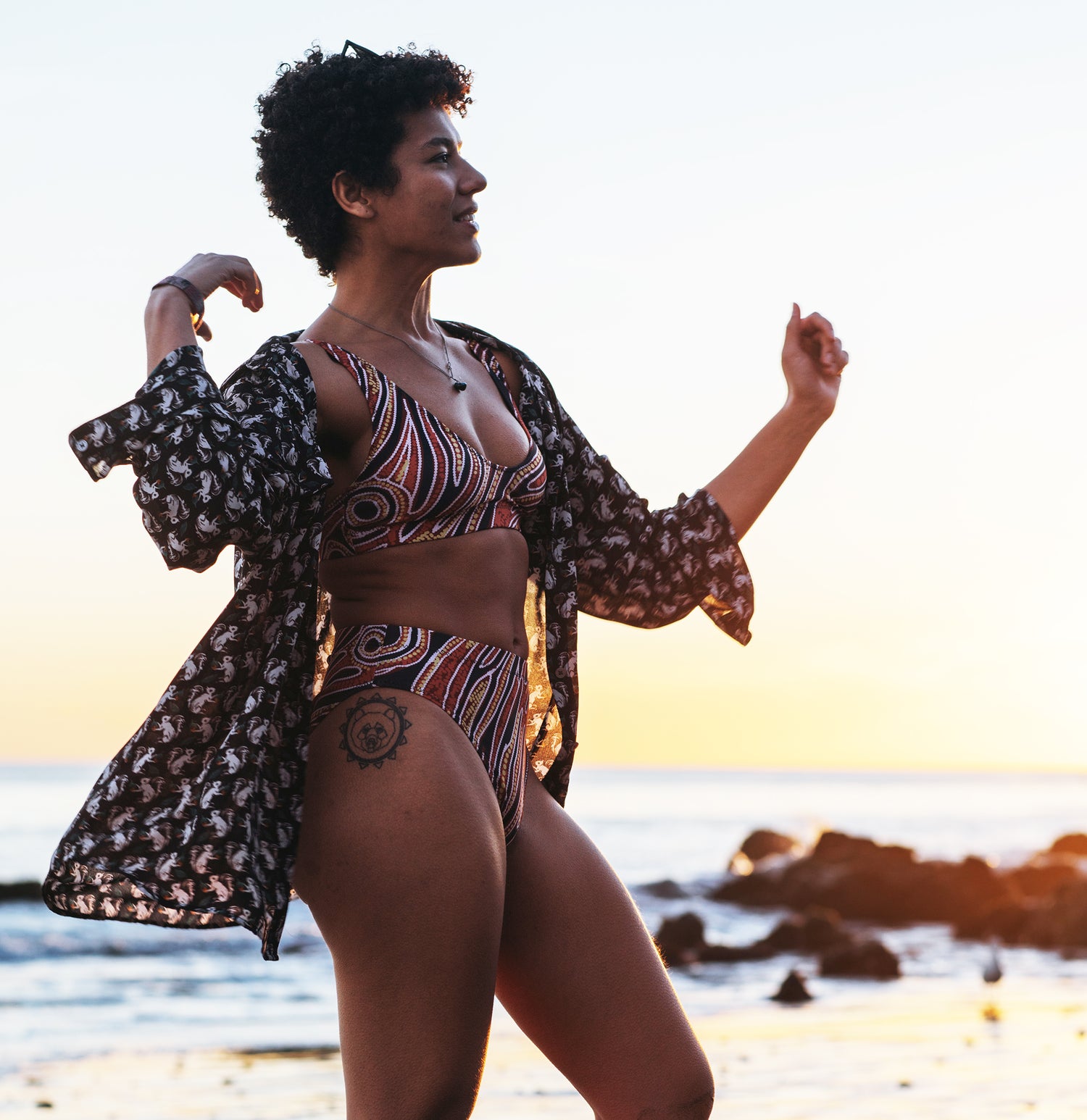 First Nations by Maruku Arts
A very special First Nations swimwear collection curated by Maruku Arts, telling the fascinating origin stories of Australia.
Green Path by Francine Kulitja
Read it from our customers
I love my new bikini so much, the print and colours are amazing and the material is a dream. I have been wearing it non stop! The fabric is good quality and thick and the price of fair for it being an ethical and sustainable product!
I am sure i will be back in the future!

- Katharina M.

I love wearing my one-piece, it's so comfortable and the fabric is super soft. Love the print too!. Highly recommend.

- Aude T.

This is the best bikini ever. It is so comfortable and fits me perfectly!!! Not too cheeky and really supportive. Cutest design ever too. I love it!!!

- Olivia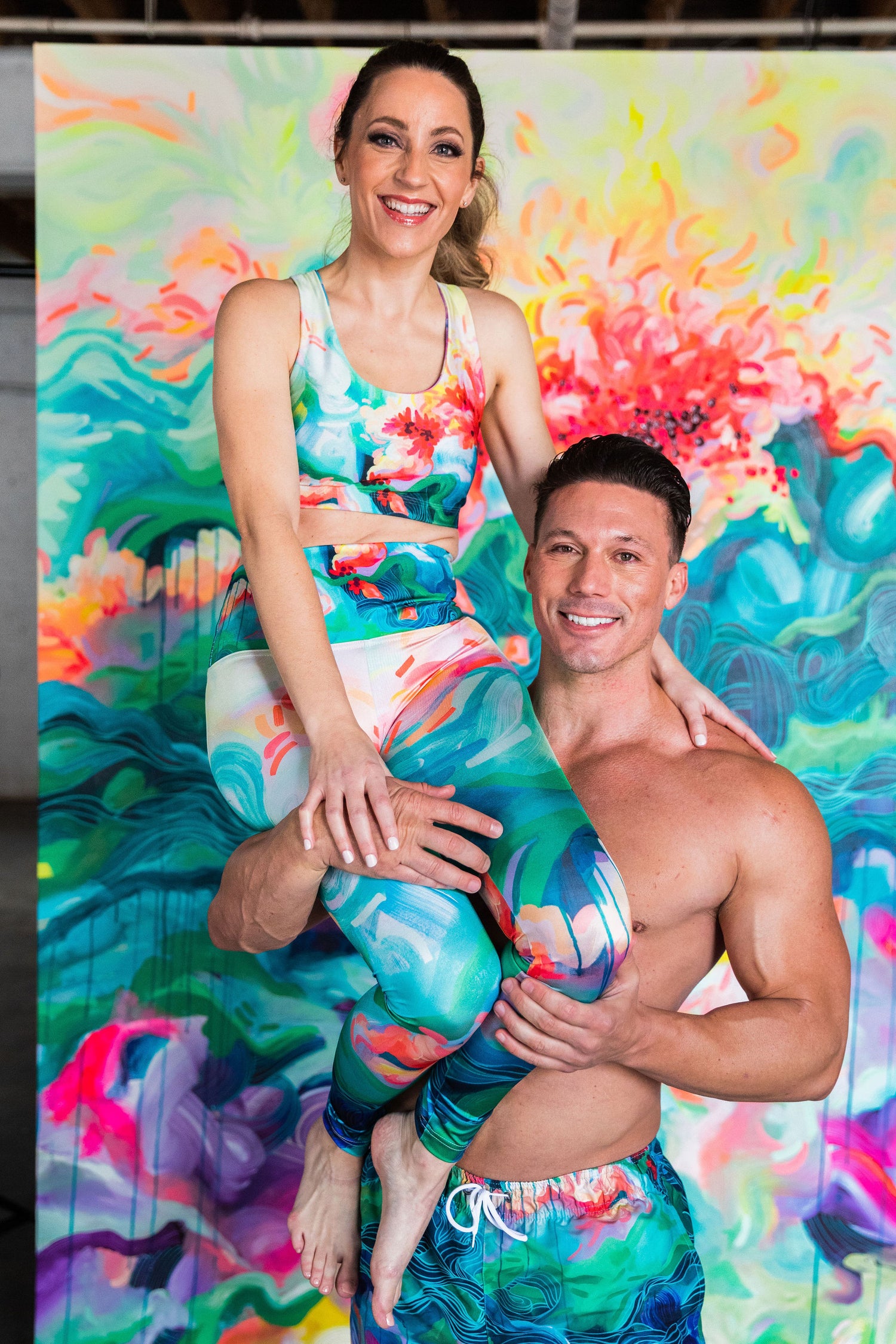 Inspiring Prints
From the vibrant and playful "Sugar Coated" painting that celebrates life's sweetest moments to the adventurous "Into the Wild" that encourages self-discovery and exploration, Julie's Swimwear Collection offers something colourful and inspiring for every spirit.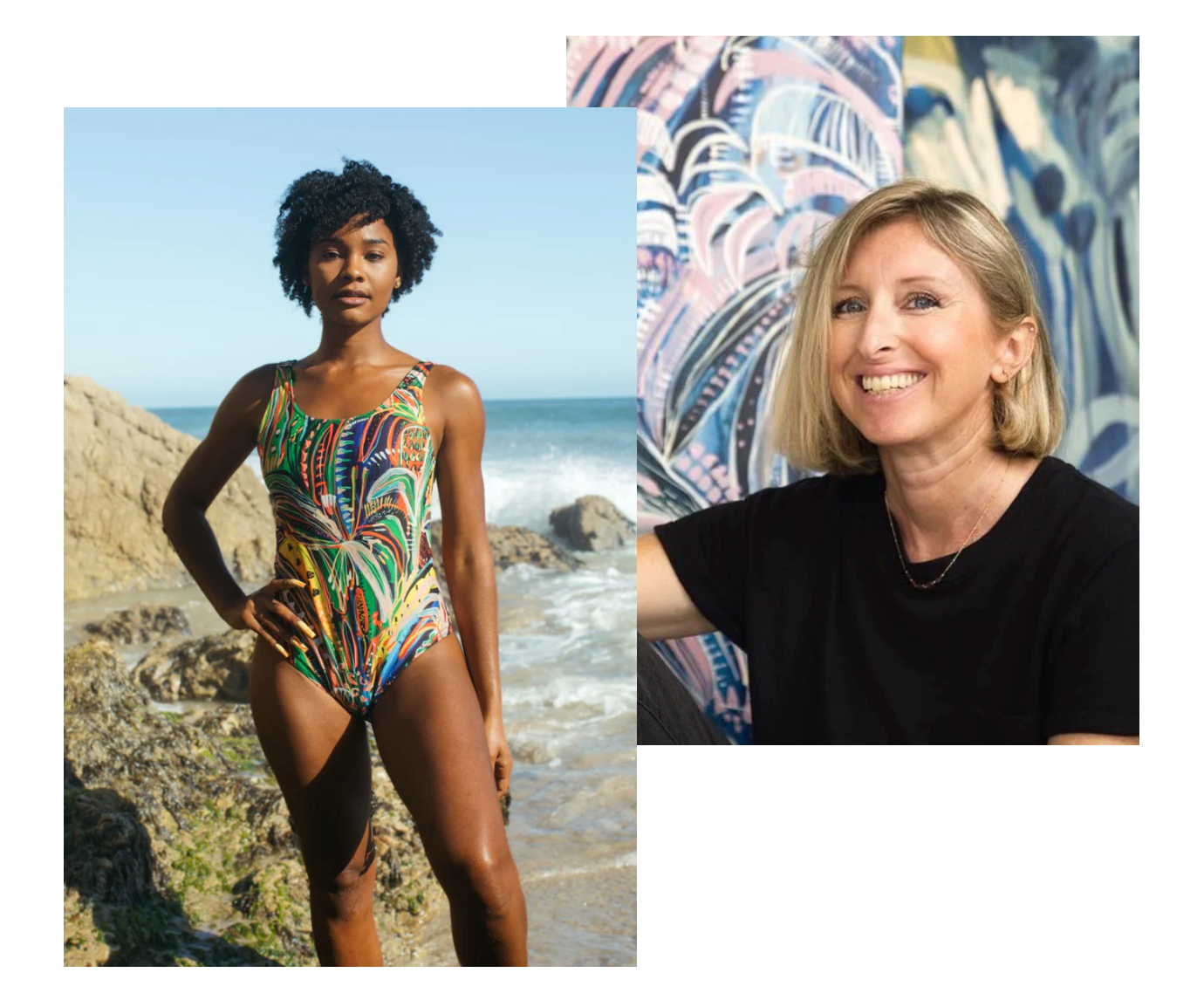 Carley Bourne
Immerse yourself in the intricate details of unique floral designs, inspired by contemporary abstract impressionism.
Sustainable, ethical fashion
At Milpali, we believe in fashion that looks good and does good. Every piece of swimwear we create is made on-demand and crafted from recycled materials, reducing waste and our carbon footprint. This is our pledge to you and our planet: sustainable, ethical fashion at no extra cost.
Read More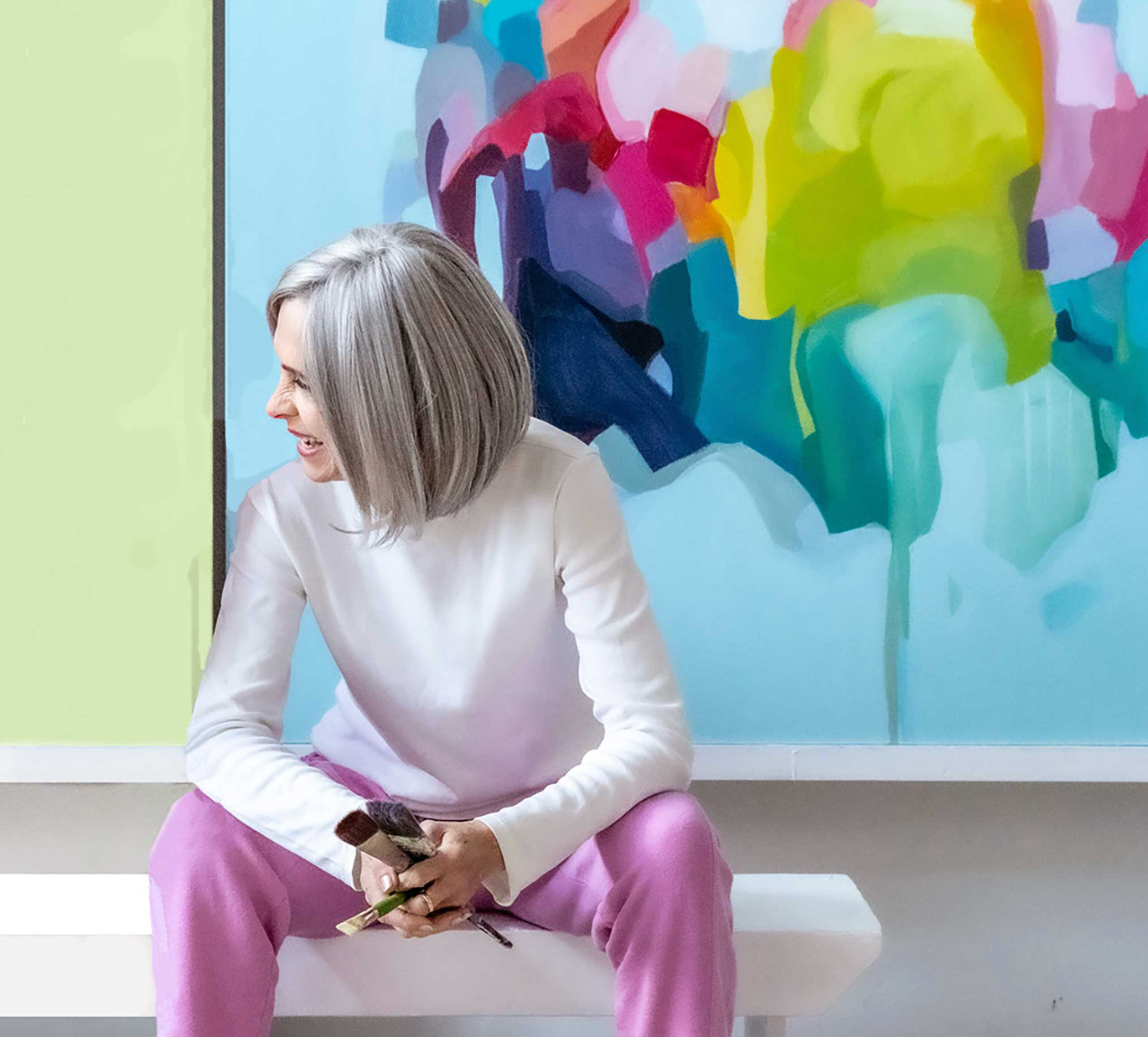 Detours
An abstract art collection about exploring movement, shape and emotion through colour.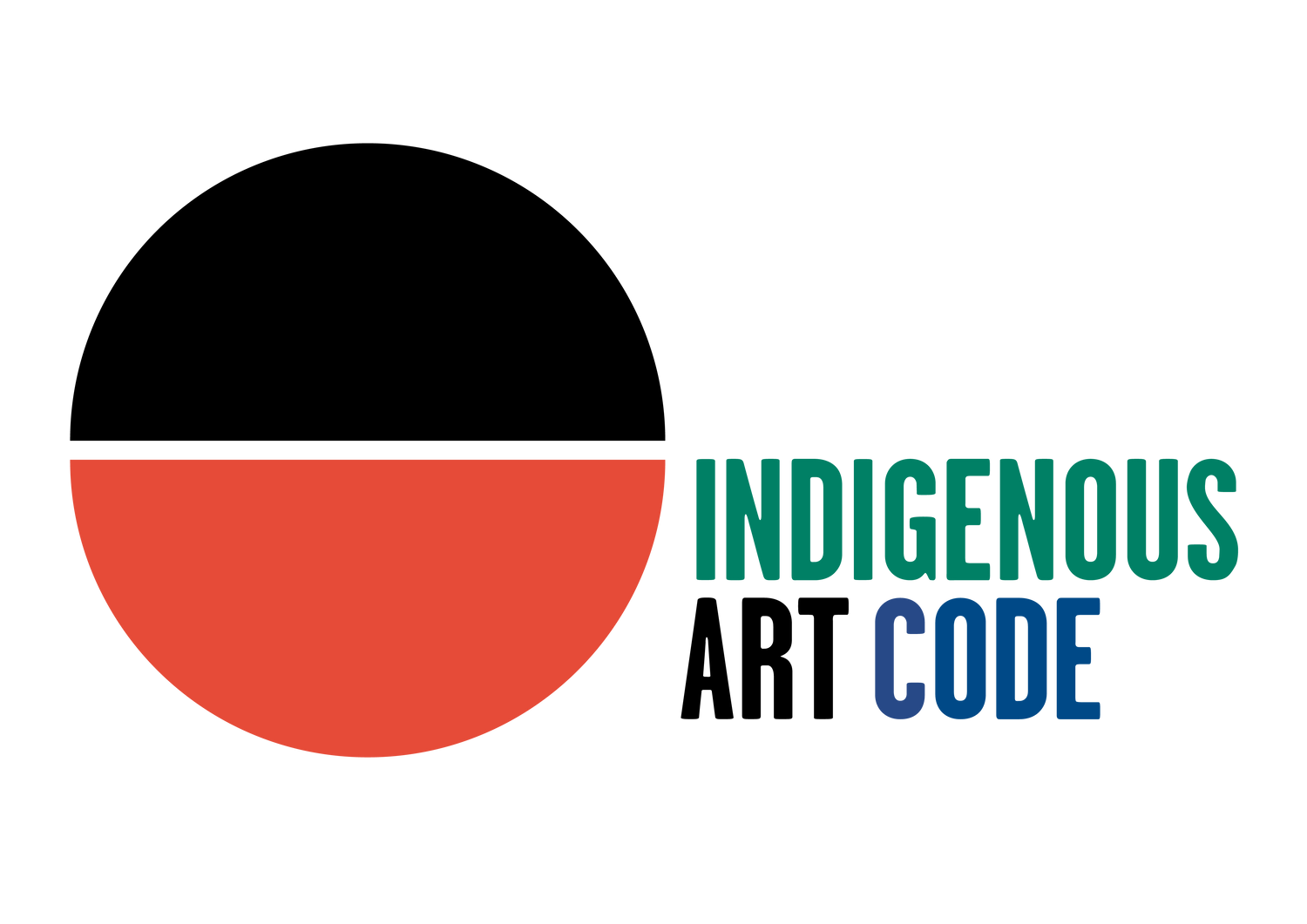 Milpali is a Dealer Member of the Indigenous Art Code

This means we are committed to fair and ethical trade with Aboriginal and Torres Strait Islander artists, and transparency in the promotion and sale of artwork. As a Dealer Member and signatory to the Code we must act fairly, honestly, professionally and in good conscience in all direct or indirect dealings with artists.
We would like to acknowledge the traditional owners of this great land, and pay our respect to the elders, past, present, and emerging.