About Milpali
 

Hi there, I'm Charlotte - co-founder of Milpali, a unique Australian Swimwear Brand with a story to tell.

As someone who loves all things design and self-expression, I wanted to create a fashion brand that celebrated these values and showcased talented artists and their pieces. But I did not want to feed the fast fashion industry that is unsustainable and too often unethical to garment workers.

That's how Milpali was born - an Australian swimwear brand that's not just about making beautiful pieces, but also about doing things differently by providing a platform for artists to share their stories, while making sustainable and ethically made pieces.
We're not just making great swimwear, but we're also giving back to the community of artists that inspire us. Join us in our mission to create beautiful, socially responsible swimwear that makes you feel confident and empowered.
At Milpali, we believe that fashion and art can change the world, and we're excited to share that vision with you.
The Artists
Meet the minds behind the masterpieces. Our artists are dreamers, visionaries, and creatives who pour their hearts and souls into creating unique designs. Each pattern you see on our swimwear is their story, their emotions woven into a visual narrative. Join us in celebrating their talent and journey.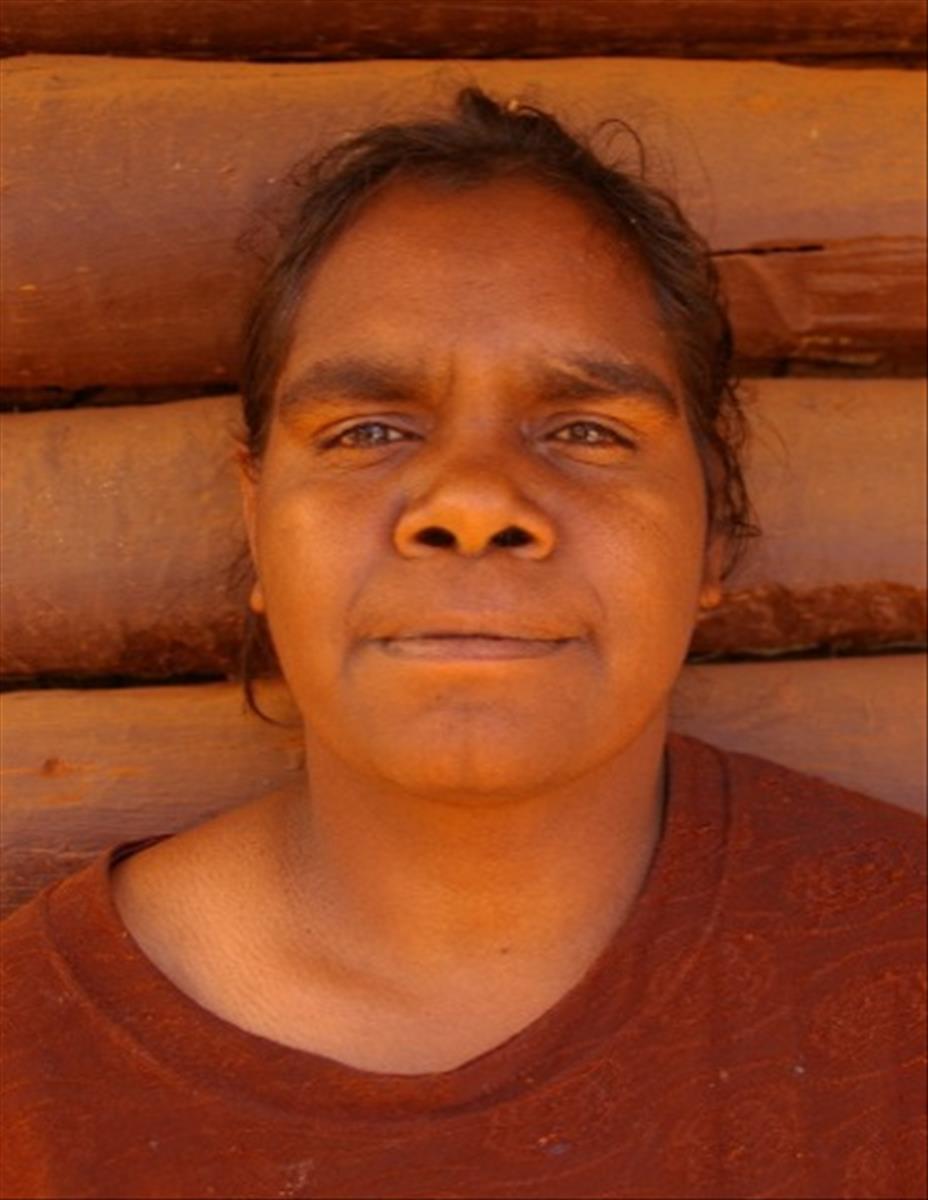 Francine Kulitja
Community: Mutitjulu - NT
Meet Francine Kulitja, the talented daughter of artist Rene Kulitja and granddaughter of renowned woodcarvers and founders of Maruku, Kunmanara (Topsy Tjulyata) and Kunmanara (Walter Pukutiwara). Francine's roots run deep in the Mutitjulu Community in the Uluru-Kata Tjuta National Park, where her family has been deeply involved in preserving traditional land management, promoting tourism, and showcasing the arts.
Growing up in Kaltukatjara (Docker River) in the Northern Territory, Francine has been gifted with the Tjukurpa or Creation Stories passed down from her mother, grandmother, and grandfather. In 2019, she joined the Maruku team as an arts worker and is bringing her inherited stories to life through her paintings. Get ready to be inspired by Francine's unique perspectives and rich cultural heritage!
See collection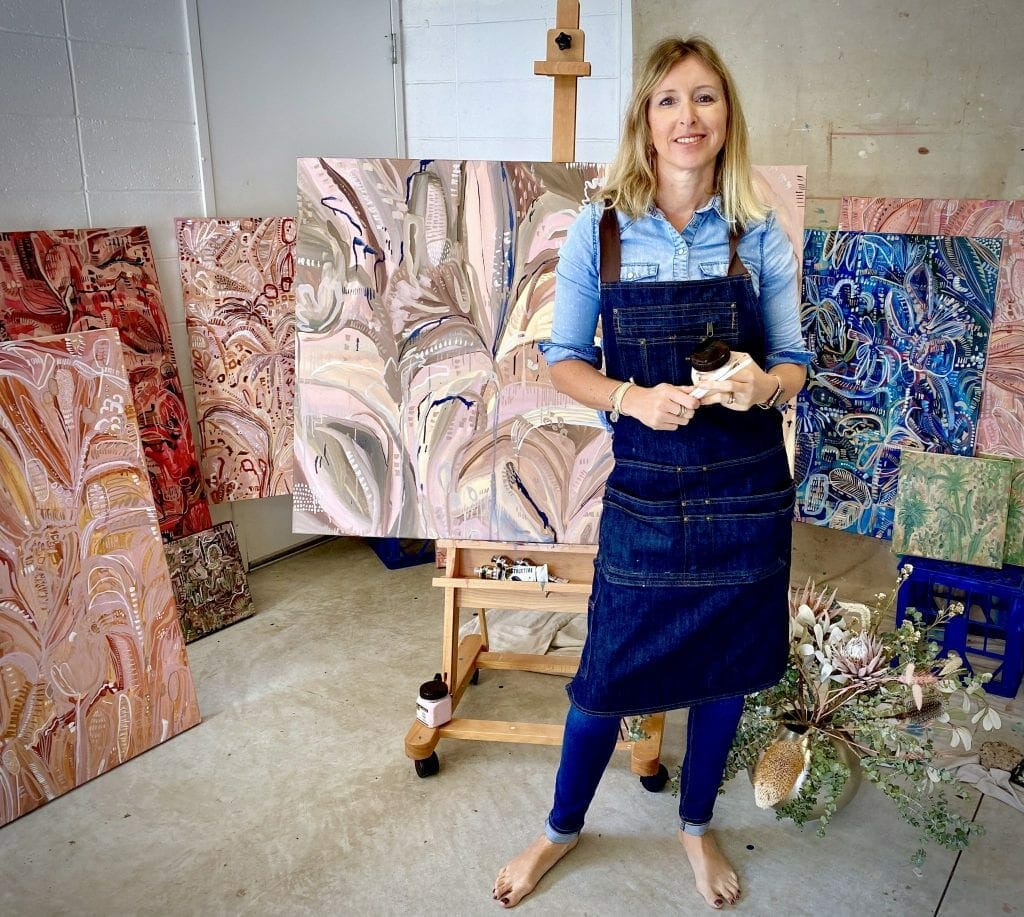 Carley Bourne
Meet Carley, a dazzling artist who calls the Sunshine Coast home and works from her cozy studio. She's a pro when it comes to acrylics and loves to create big, bold works on canvas. With a carefree, imaginative and instinctive approach, Carley's artistic visions take center stage.
Her paintings are a mesmerizing mix of forms, marks, colors, and patterns that come together to create depth and intricate details. Carley's work is heavily inspired by nature, with a focus on botanical and floral themes, all brought to life in her very own contemporary abstract impressionist style. Get ready to be wowed by Carley's one-of-a-kind creations!
See Collection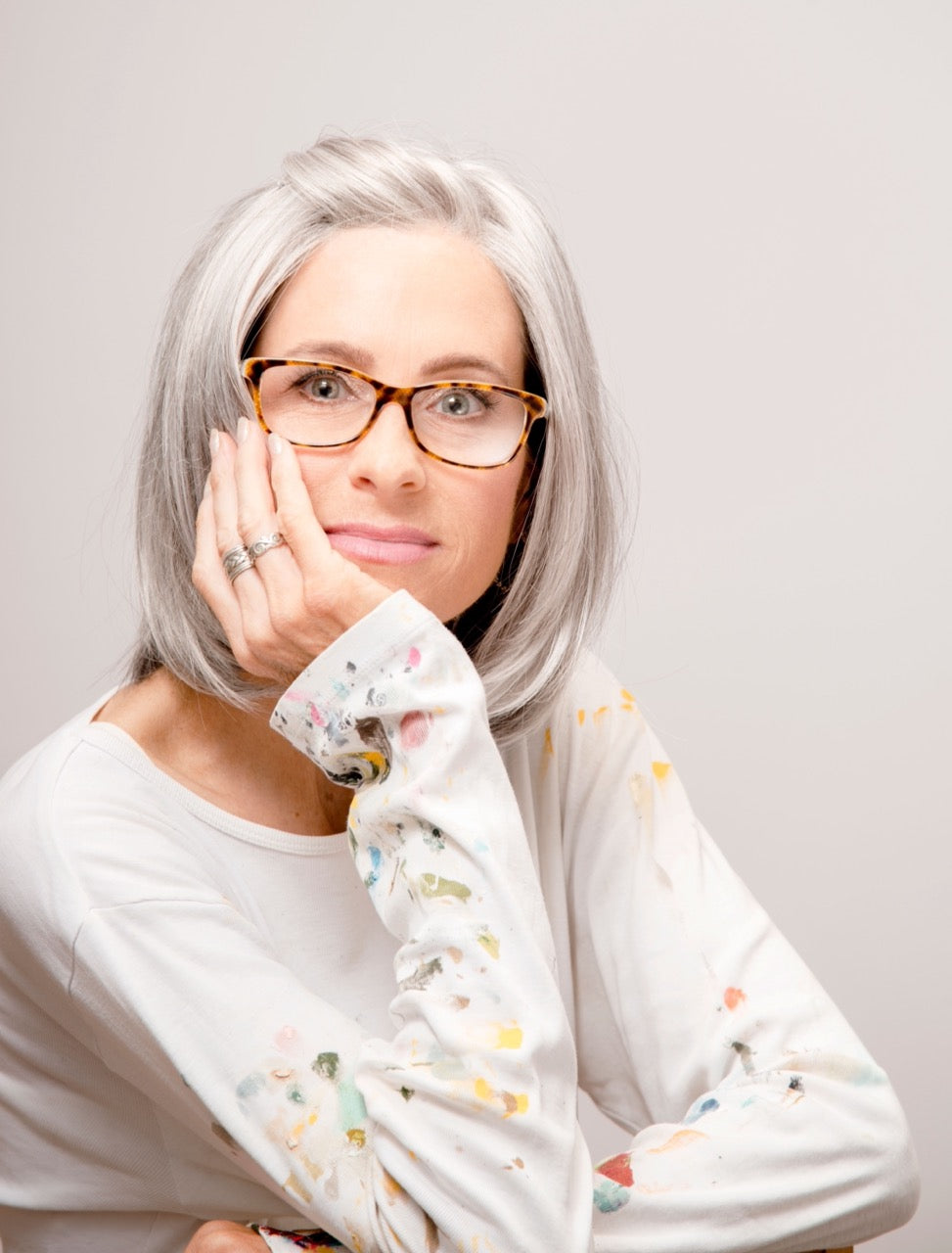 Susannah Bleasby
Canadian artist Susannah Bleasby is usually found covered in paint, brush in hand, contemplating the canvas in front of her. She has devoted her life to exploring and expressing emotion and her imagination through colour and brushstrokes. With a background in classical animation, illustration and painting, Susannah's art has long been submerged in a world of joyful colour and playful storytelling. Her bold abstracts and breezy landscapes developed alongside years of focusing on hospital murals and fabric design for children and are now the centre point of her studio practice. She pours her heart into her work with a passion evident in her signature style and prolific output. Her work hangs in private collections worldwide. Be it abstract or landscape, her paintings are infused with wonder, emotion and all the colours of life itself.
See Collection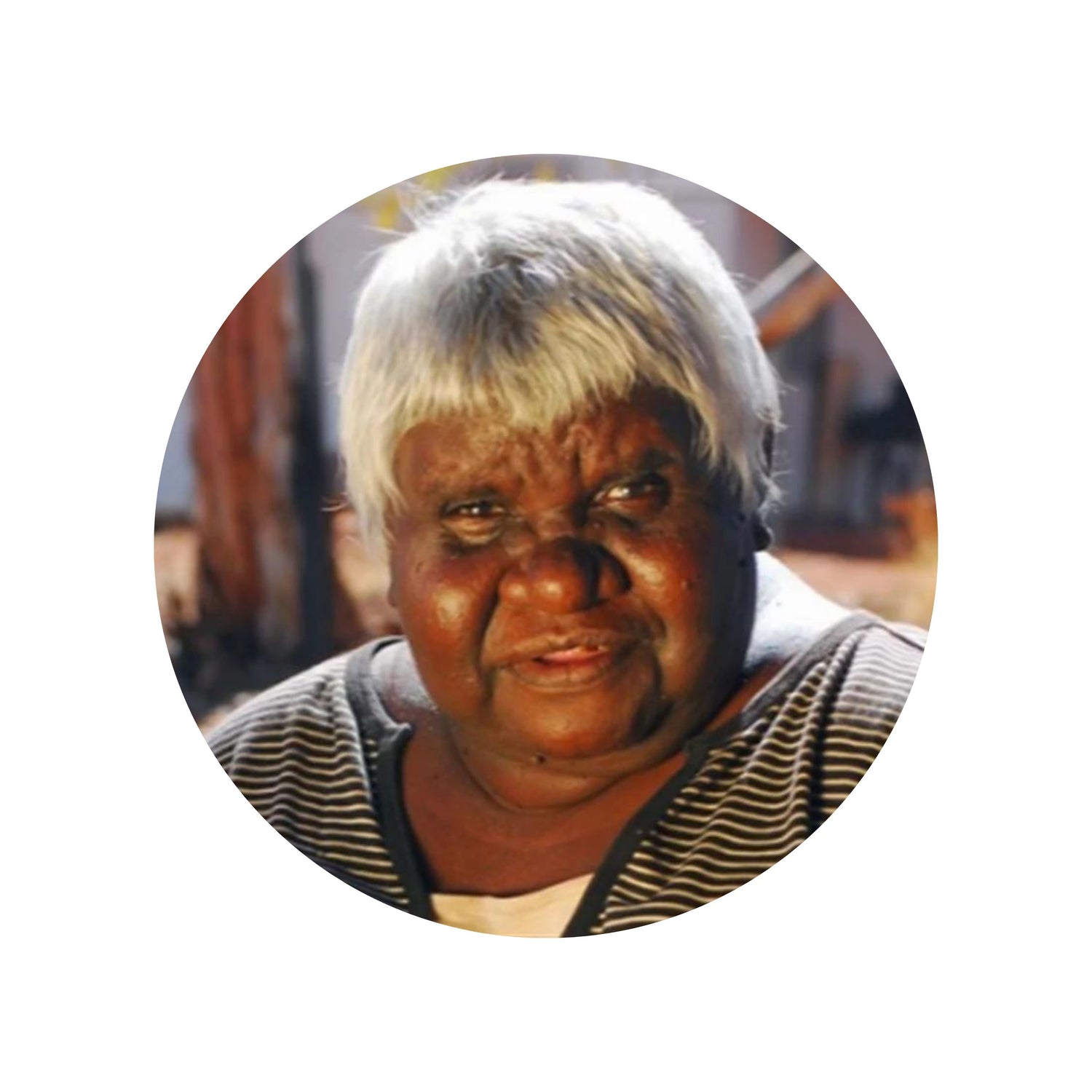 Lulu Cooley
Community: Mutitjulu - NT
Lulu Cooley is minyma ulkumunu, a senior Aboriginal woman. She is a consummate carver of many years experience, specialising in piti and wira, traditional bowls, as well as walka boards. Lulu remembers learning her carving skills from her mother and other female relatives in the 1960s. Long and close observation and practice has led to her beautiful, distinctive 'scallop' style.
Lulu and husband Billy Cooley, snake carver extraordinaire, have always worked closely together, raising their six children and making spectacular carvings on their home land, Ulaipa near Amata. They have been long-term directors of Maruku, working closely with management for decades.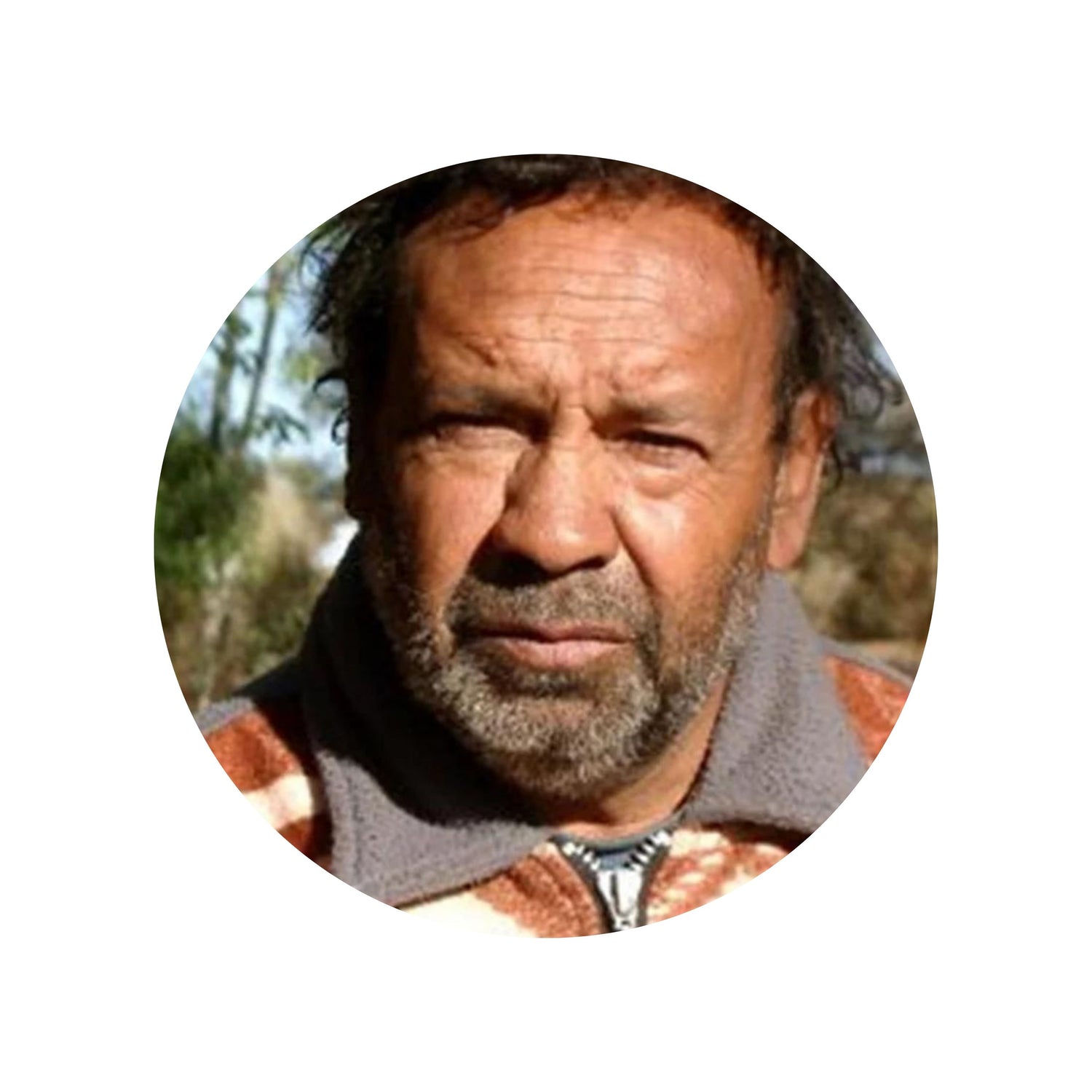 Billy Cooley
Community: Mutitjulu - NT
Billy Cooley was born on a cattle station and spent much of his life as a stockman. He and his Pitjantjatjara wife, Lulu have always worked closely together raising their six children and making spectacular carvings on their homeland near Amata. They have been long-term directors of Maruku, working closely with management for decades. In recent years the couple has participated in many exhibitions and carving demonstrations at Uluru as well as nationally and overseas. Billy and Lulu now take great pride in passing on their skills not only to their children but grandchildren as well.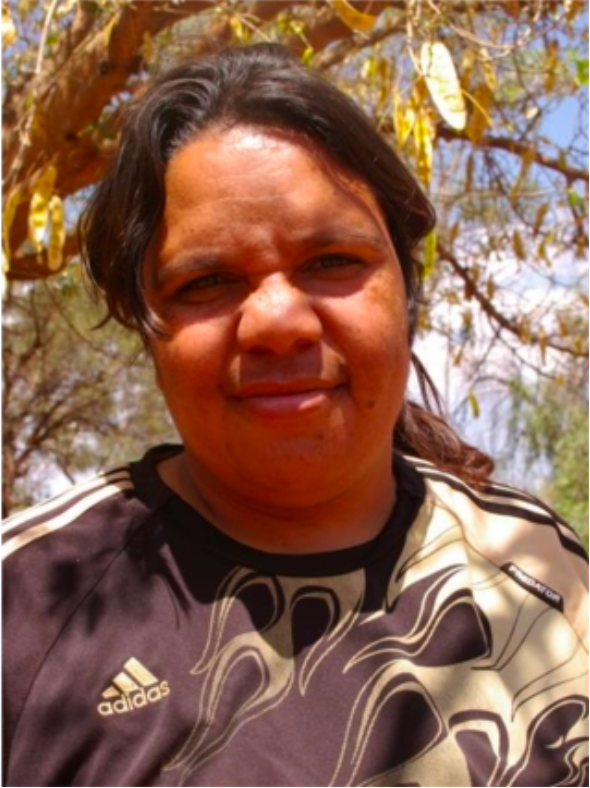 Veronica Reid
Veronica is an artists who is part of Maruku Arts, an Aboriginal-owned social enterprise, not-for-profit artists' collective based at Uluru, NT Australia. They are quite unique as they receive no recurrent funding from Government. Their charter is to PRESERVE, PROTECT and PROMOTE the traditional Culture practiced by the Anangu people who live in Central Australia, and to alleviate poverty through art and cultural education. Maruku has been in operation for 35 years, guided by an Anangu Board. .
Milpali has an ongoing dedication to working with Maruku arts and the artists they represent, to help support and grow the communities.
Visit Maruku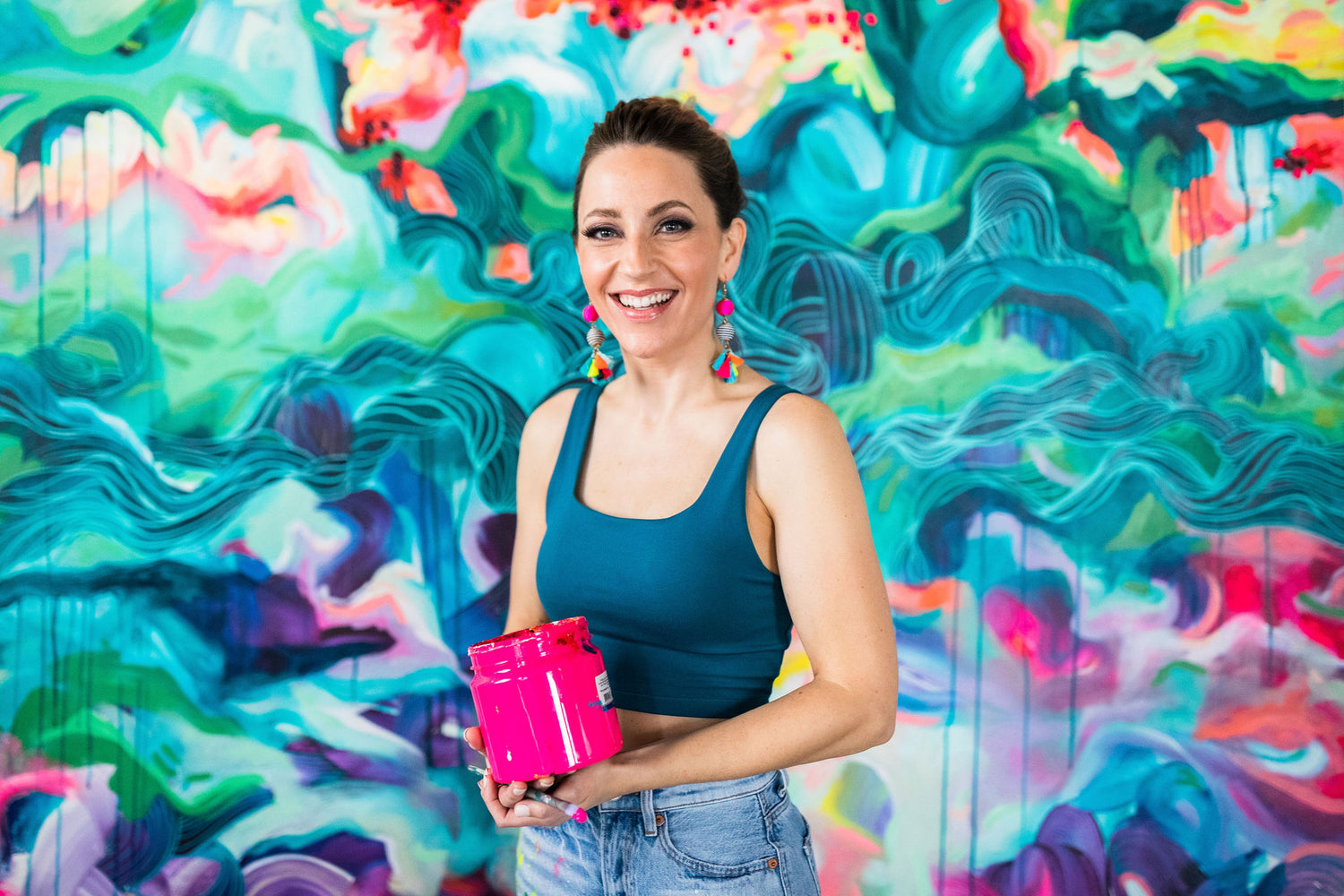 Julie Amlin
Julie Amlin is a Toronto-based artist and muralist who aims to shake off the dust of predictability and create an invitation for fun and reflection within her work. She hopes to awaken our collective inner child and inspire a renewed experience of exploration through curiosity and intentional joy.
Visit site
Milpali is a Dealer Member of the Indigenous Art Code
This means we are committed to fair and ethical trade with Aboriginal and Torres Strait Islander
artists, and transparency in the promotion and sale of artwork. As a Dealer Member and signatory to
the Code we must act fairly, honestly, professionally and in good conscience in all direct or indirect
dealings with artists.